Later in the afternoon, we had the pleasure of hearing from three dynamic and inspiring speakers leading first with Sean George, President & COO of Invitae, a genetic testing company doing groundbreaking work to push the field of genetic testing forward. Sean described the Invitae team as Genetic Enthusiasts dedicated to the pursuit of lowering costs and increasing access to genetic testing.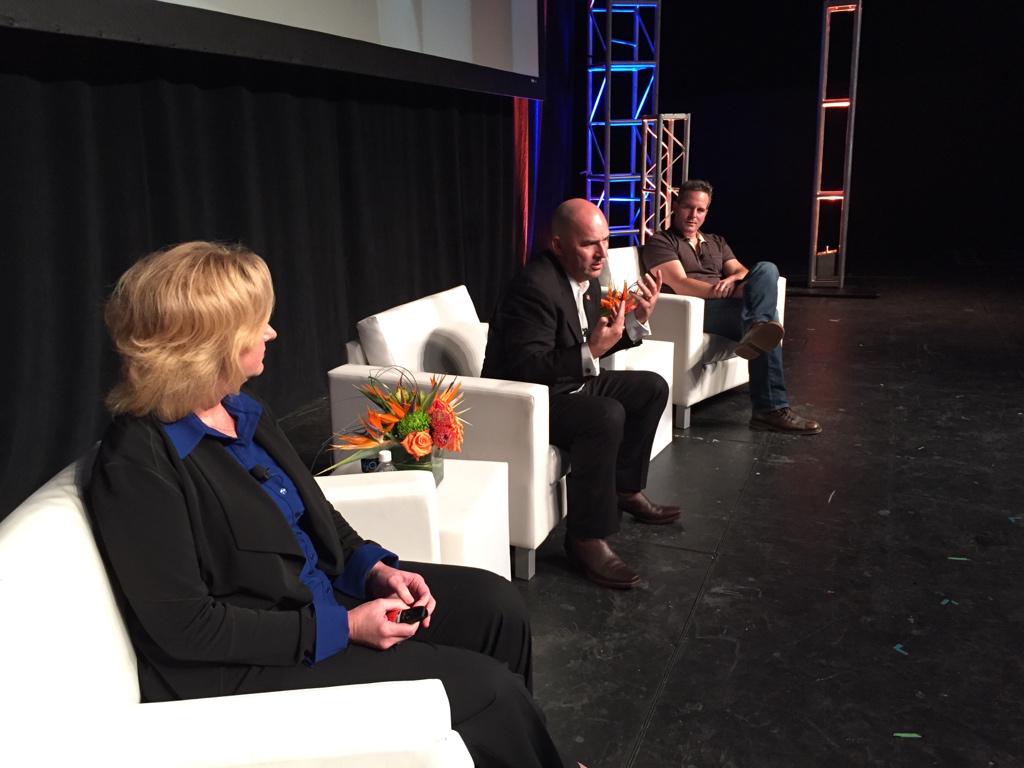 Genetic Innovation
Sean's talk was focused on educating the audience on the scale of the situation as well as the real-time progress being made in the field.
It's the dawn of genetics in mainstream healthcare
It's the convergence of genetics + technology + society
Up to 10% of people have a genetic disorder – the scale of the issue is massive
Accessibility to genetic testing is not limited to the future – it's happening now
Patients have the right to self knowledge, particularly their genetic information
Barriers to progress are largely due to the "regulo-insuro-industrial complex"
The cost of genomic sequencing is sharply declining due to innovation – outpacing the impact of Moore's law on the cost of computing
Team Invitae are relentless in their mission to improve the lives of billions of people on the planet
Engage or Die!
Ray Kerins, SVP & Head of Communications & Government Relations at Bayer, led a tough-love talk that stressed the need for firms to 'engage or die'. His guidance to the audience was pragmatic and bold including the following key points:
Bayer is engaging with customers online because we have to – the use of social to identify those who talk about their company, and they engage with them online to take control of brand destiny
Kerins encourages his team to engage effectively – if someone has something to say about us, we had better do our best to make it personal
We

have

to do this because of the 5% not behaving well. The opportunity is there; It's valid and good, but we should

choose

to do it, regardless of others making us do it or not.
This is total common sense to start with how to engage, not should we or shouldn't we
If you let others take control of your reputation, you get what you deserve
The End of Persuasion
Finally, Daina Middleton, Head of Global Business at Twitter championed the idea that "Marketing through persuasion is over!" Daina's key points included that:
There is a formula for participation in social: Discovery + Engagement or Empowerment + Connect = Participation & Performance
Marketing through persuasion is over – it takes more than just telling them we are right to convert and engage
Persuasion is out and participation is here to stay – if you have better participation, you have better performance
All of the metaphors we use to talk about marketing, are framed in war – not effective
But if you are trying to build relationships and nurture, you probably don't want to go to war with your customers
Dana used Minecraft as an example of a product built with participation in mind
For more information on our SXW2O events and our speakers, please visit our website: http://w2oevents.com
Read More